Maren had her friend party on Saturday at her gymnastics place. They did a great job of entertaining the kids and helping them use the equipment. Before her party she went to a Pirate Party for a friend on the next street, this was the closest we had to pirate wear.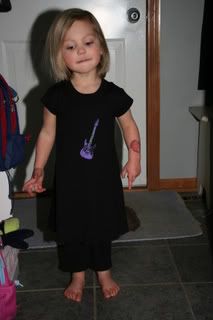 We decorated the party room while the kids played.
The kids are getting ready to do the floor trampolines and the foam pit.
Cupcakes and Sweets!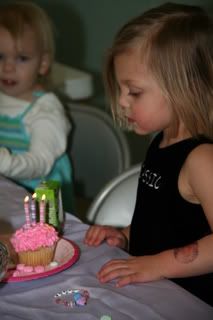 Maren loves gymnastics so she was thrilled to have her party there and everyone had a blast. Preston is planning on having his party there in March.
We came back home after the party and made homemade pizzas and let all the kids play some more.