Christmas Eve - We made homemade pizzas, tucked the kids into bed and then wrapped and organized so it came out just perfect. Santa happily ate the cookies the kids baked and frosted for him along with taking a few carrots for the reindeer.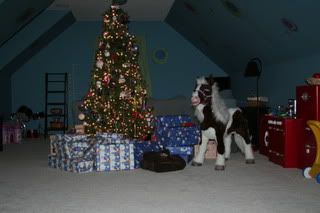 It was a perfect morning, both kids slept in until 7:30 and for the first time in her life we had to wake Maren up (go figure). Preston investigated and determined Santa left the presents under their Christmas tree in the bonus room instead of downstairs.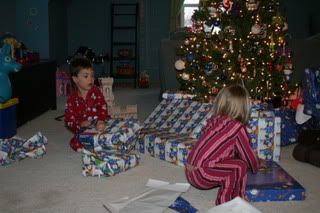 I was in good shape because I had time alone to get organized and make coffee and GR was fully rested so he was up when both kids got up. Although he was very grateful for the hot cup of coffee.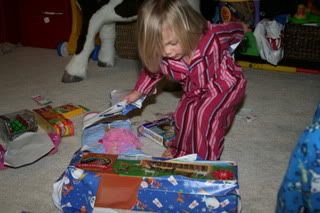 Both kids opened all their gifts and are over the moon, so much was exactly what they asked and wrote to Santa for which helps keep the mystery alive. We have some fan favorites with the Kitchen Appliances, Trace & Draw Projector, Horses and the Barbie Dog that poops (yep, you feed it and it poops but don't worry it comes with a pooper scooper).
The rest of the day will be playing with toys and perhaps venturing out to sled or ice skate on the pond. Otherwise I will cook a large Thanksgiving like meal with Mashed Potatoes, Stuffing Roasted Veggies and Green Casserole.
Have a very Merry Christmas!