Not only did Preston finally make it to 5 but he he survived the long wait until the party. I think it's safe to say it was a huge success, all the kids had a blast and looked exhausted when it was over.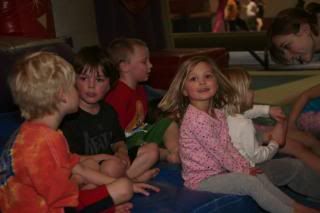 It was similar to Maren's in that they had an hour to play on all the equipment like bounce houses, in floor tramps, balance beams and foam pits.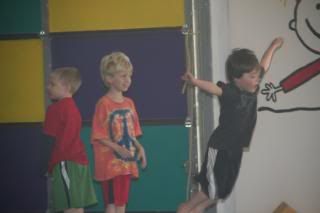 They have an instructor from Classic Gym who keeps on eye on the kids and helps them with the equipment which is nice because then I can just watch and take pictures! Once they are done playing we have time for cake and presents.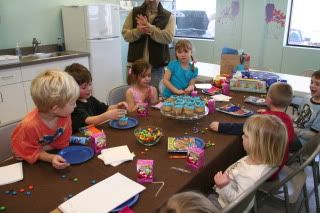 Preston blew out another set of candles and received some great gifts from his friends!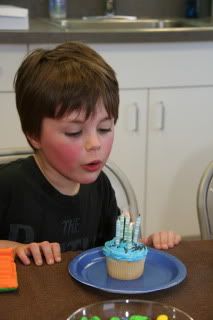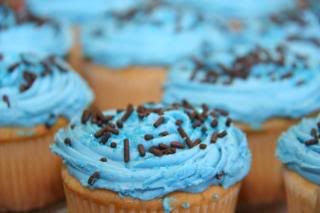 It was lots of fun for all but I'm glad to be out of the back-to back birthdays for another year!